Transform mobile data collection for frontline insights.
FORM.com, a global leader in mobile data collection, has acquired GoSpotCheck, the leading provider of mobile task management and image recognition software, in a carveout. The new team will drive industry-based innovation with a focus on customer success for digital process automation.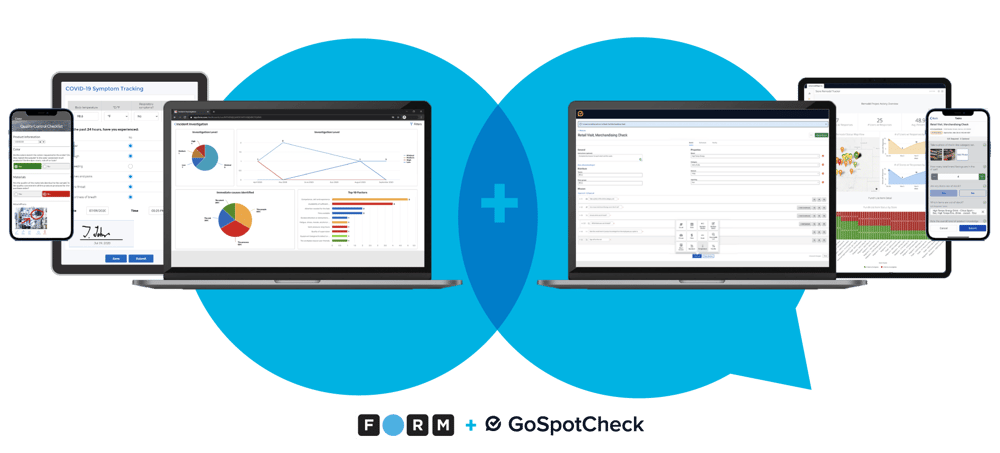 Hear the customer vision behind the deal.
Ali Moosani, CEO, and co-founders Matt Talbot, Samantha Holloway, and Joey Alfano discuss the vision behind combining the leading low-code/no-code platforms for mobile data collection to deliver business value for customers globally.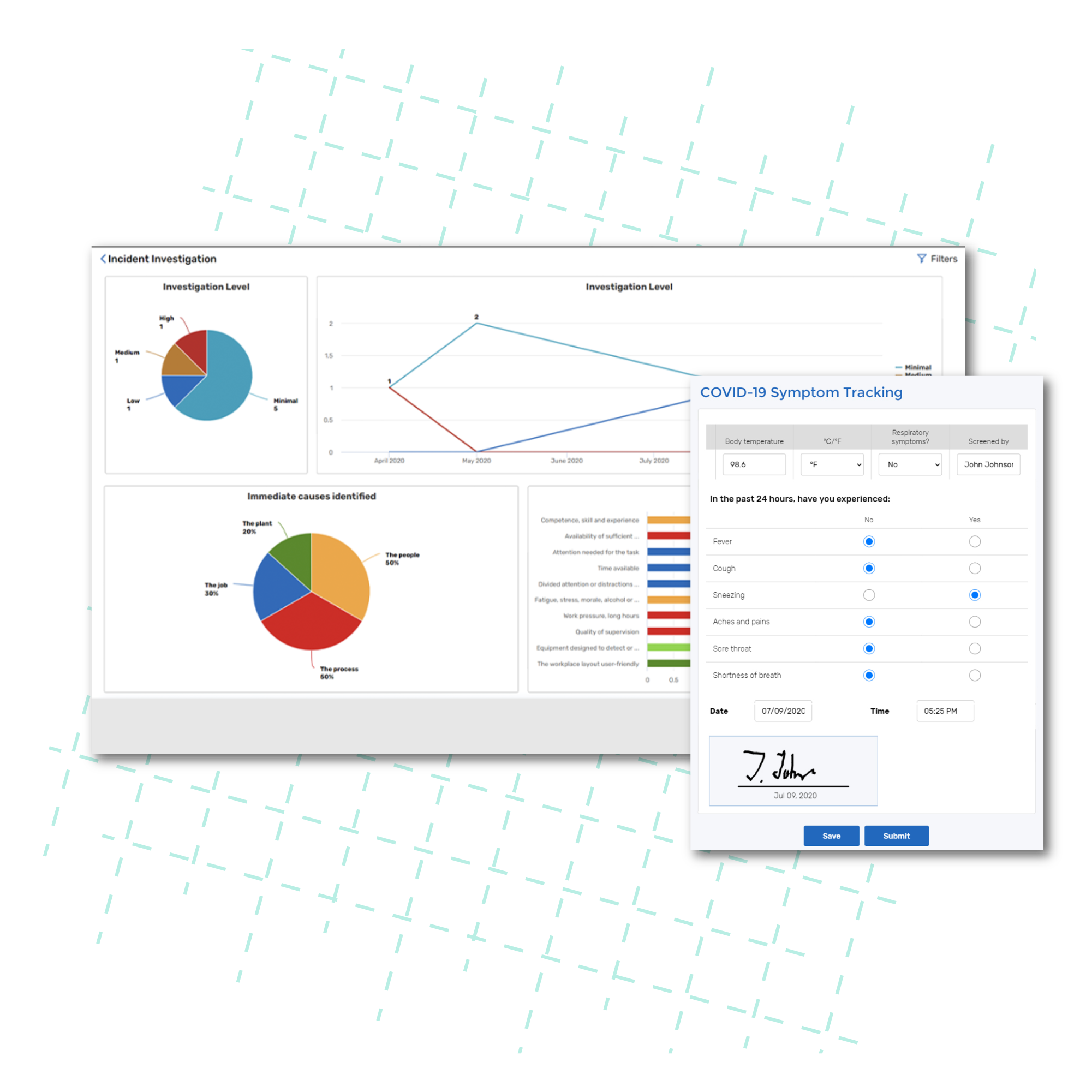 About FORM.com
FORM.com helps mid to large organizations improve how they collect, manage, and leverage data across the enterprise. FORM.com works hand-in-hand with customers to understand their needs and configure complete solutions, which integrate with their current systems and the way they do business. FORM.com products have been deployed by Fortune 500 companies and customers around the world, including Wendy's, Fannie Mae, and Marketsource.
About GoSpotCheck
GoSpotCheck provides mobile task management for teams, with software that connects frontline employees with corporate goals and directives, creates a shared view of the field, and helps leaders make better decisions faster. Customers including PepsiCo, Beam Suntory, Dairy Queen, and more have completed over 1 billion tasks in 135 countries in GoSpotCheck.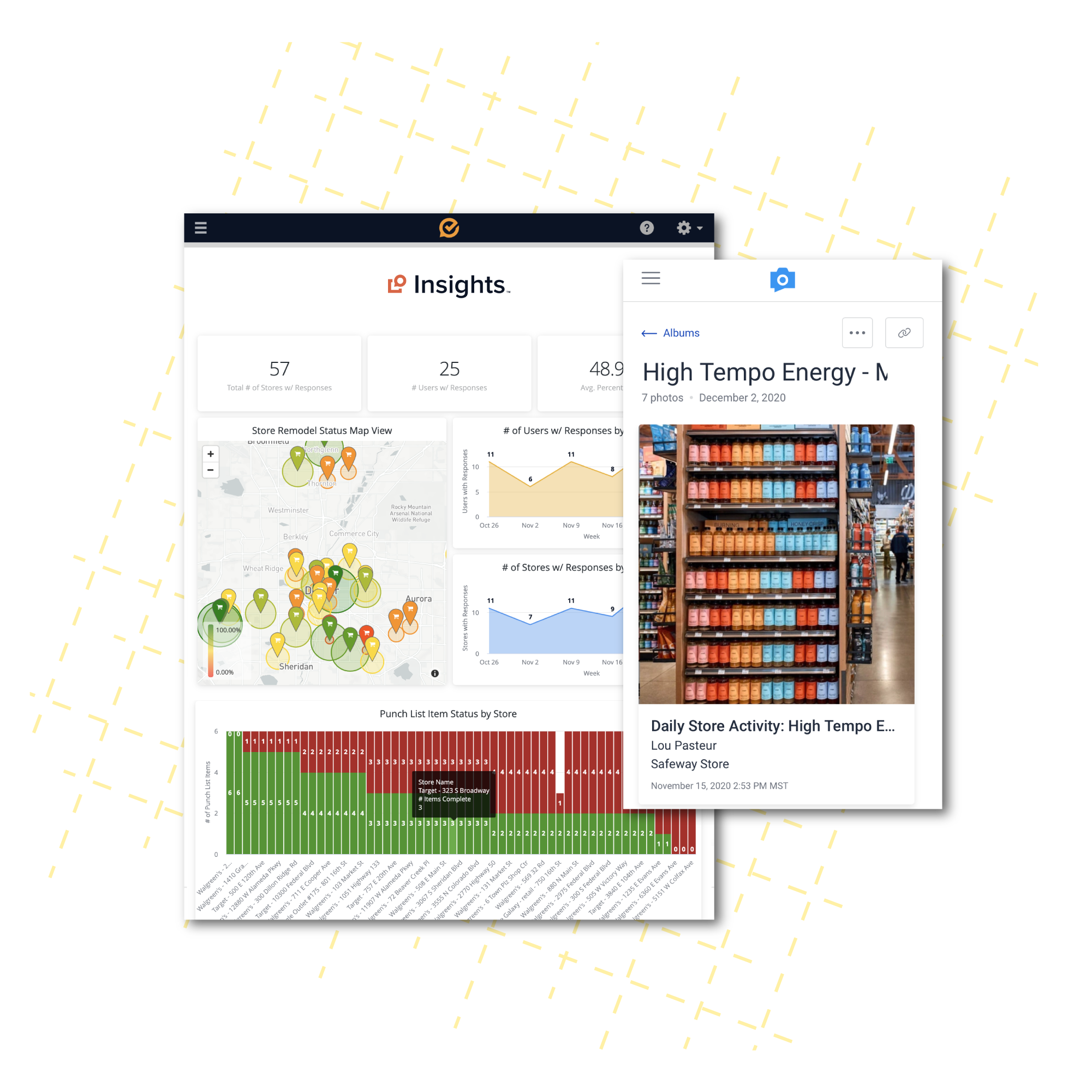 We see a growing demand in the market for low-code/no-code platforms that digitize business processes and deliver real-time operational insights. With this merger, we'll be combining FORM.com's mobile data collection and workflow capabilities with GoSpotCheck's task management and image recognition functionalities to deepen the business efficiencies we provide to our customers.
Ali Moosani
CEO, FORM.com & GoSpotCheck